Compare bridging loans from UK lenders in minutes
Comparing bridging loan rates from lenders is simple with Loan Corp. We have access to over 200 UK lenders that we can compare against and get you the best rates on bridging loans.
We are a broker, therefore, have access to the whole market and can source bridging loans for most uses in the UK and internationally.
Get started online
How To Compare Bridging Loan Providers
You need to tick off a list of items as you talk to a potential lender. Interestingly, these bridging finance criteria may also apply to you as a borrower. In this context, however, we will see how these will stack up between different lenders or lending agencies.
How Big A Loan Can They Give You?
Different lenders or lending agencies can offer various rates. These can range from a minimum of £25,000 to as much as £1 billion for infrastructure projects on a grander scale.
Note that some lending agencies claim not to have a maximum limit when it comes to issuing loans. Therefore, it is best to check what specific conditions or parameters apply in such cases.
How Long Will It Take To Compare?
In the case of loans regulated by the Financial Conduct Authority (FCA), a bridging loan may be repaid within 24 hours or for as long as twelve months. However, lenders who offer unregulated bridging loans can extend the term for a maximum of 36 months.
The main delay is getting several quotes to compare, but once you have them it should be quite easy for you to see the comparisons.
Comparing The Security Required For Your Bridge Loan
A bridging loan is normally secured against another property, but this item's nature depends on your lender. For the most part, potential lenders can accept the following as security on a bridge loan:
Owned, buy to let, or income-generating residential properties including but not limited to single-detached houses, bungalows, flats, and larger residential developments;
Mixed-use properties;
Commercial bridge loans for a property including but not limited to shops, offices, banks, restaurants, and pubs;
Specialised residences such as holiday homes, student housing, or care homes and hospice facilities;
Hospitality venues such as hotels, inns, and hostels;
Industrial estates or factory premises;
Agricultural land and structures; and
Undeveloped land with or without planning permission, known as development loans
In some cases, lenders may also accept the property in a state of repair as collateral on a bridging loan. This applies in cases when lenders are prevailed upon to lend against property that would not usually qualify for a mortgage.
We deal with the simplest and most complex bridging finance
We have access to over 200 lenders in the UK to access the best rates
Get started online
Who Can Take Out Bridging Loans?
Most bridging loan lenders will accept transactions from the following:
Individual borrowers;
Pension funds or similar institutions seeking to invest;
Corporate partnerships;
Limited companies; and
Companies overseas.
While the minimum age to apply for a bridging loan is eighteen, you may need to check with the lender if they have maximum limits in terms of the age of the borrower.
In which case, ask if there are any special Power of Attorney provisions for a designated representative and get some advice on bridging loans if you need help.
Compare Different Lenders In The UK
Depending on the lender, services may be available across the UK or only in major cities such as London, Edinburgh, Dublin, or Cardiff.
For those who are eyeing the purchase of properties overseas, it would do to check if the lender has an office abroad or has funding lines in place internationally.
Getting overseas bridging finance is easier since companies are investing in tech, such as customer apps, which makes bridging cases easier.
Will They Require Proof Of Income Or A Solid Credit History?
The neat thing about bridging loans is that some lenders will disregard proof of income or even one's credit history. This has made this particular financial instrument appealing to those in financial difficulties or whose credit scores are not good enough for a conventional mortgage.
Some lenders may increase the interest rate for borrowers with a particularly problematic credit history or whose finances are in seriously bad shape.
Will You Need To Pay Monthly Fees?
Check if your potential lender can roll the interest into the loan, which removes the need for monthly payments. On the other hand, should you wish to or be willing to pay monthly, check if the lender or lending agency can offer a loan package with affordable terms.
What Sort Of Exit Strategy To Repay The Loan Would The Lender Be Willing To Accept?
It's easy enough for lending companies to claim that they will accept any realistic exit strategy.
However, most lenders will consider any of the following as a viable way to repay the loan within the prescribed schedule
One is able to sell off the primary property;
Proceeds from the sale of other assets;
Fund infusion from an investor;
Refinancing to a loan or mortgage with a longer-term;
Proceeds from the sale of a secondary property;
Funds received as an inheritance or grant; or even
Sale of shares in a corporate entity.
Read more: Here's a bridging loan example for more information on how they work.
Get started online
How Does A Bridging Loan Compare To A More Conventional Bank Loan?
Over the past three years, bridging loans have become more popular – and are being used more frequently – than more traditional loans offered by high street banks. We have mentioned a few reasons why this is so, but there are also others. These include:
Short Term Loans Like Most Forms Of Bridging Finance Are More Manageable
Most bank loans, particularly those referred to as secured loans, were designed to be repaid over a prolonged period of time, years as a matter of fact.
Bridging loans, on the other hand, are paid in full within an average of six months, though some agencies offer loan periods of up to twelve months in the case of regulated loans and eighteen for unregulated loans.
You Have More Flexibility When It Comes To What To Use As Security
Any loan – bridging or conventional – tends to be secured against property. However, mortgages and more conventional loan products are always secured to habitable property owned by the applicant or a holding company they are affiliated with.
On the other hand, Bridging loans can be secured against the value of any property regardless of the state it's in at the time of application. Likewise, if the borrower has no property assets, material assets of similar value (jewellery, vehicles, timepieces, and antiques) may be substituted. If it's a loan to buy land then the actual land would be used as security.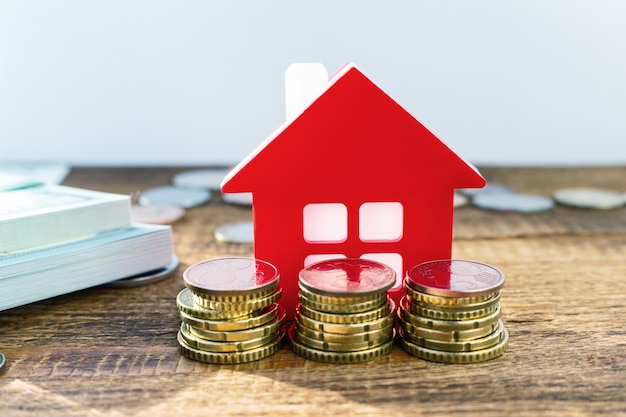 It Is Easier To Get A Bridging Loan Because The Conditions Are Less Strict
We have stated earlier that most bridging loan lenders tend to eschew proof of income or even one's credit history, making these loans more appealing to those who would normally not be considered for a mortgage or any other traditional instrument.
This is similar to development finance lenders offering a range of bridge loans for developments such as new homes and commercial builds.
Bridging finance lenders are more interested in what collateral borrowers will offer to cover the cost of the loan, making bridging loans more flexible than more traditional loans.
Indeed, bridging loan lenders consider applications on the basis of individual merit as opposed to the more common yes/no systems used by banks and repayment terms are stated based on the borrower's capability.
You Can Get 100% of Your Loan When You Apply For Bridging Finance
Unlike traditional banks or lenders who will not offer a loan or mortgage equivalent to 100 per cent of the purchase price of the property you have an eye on, bridging finance providers offer 100 per cent loan-to-value (LTV) loans.
Banks and other traditional lenders will make you wait days – even weeks – to get your money. Bridging loan providers can release funds within hours, making bridging loans ideal for situations calling for immediate payment such as a down payment for a winning auction bid.
Your Borrowing Costs Are Much Lower
Because of the short term nature of bridging loans, overall borrowing costs are considerably more cost-effective for those who are on a tighter budget.
Where Bridging Loans Are Concerned, Age Doesn't Matter
As with other financial instruments, the minimum age for borrowing is eighteen years old. However, banks and more conservative lending agencies tend to shy away from loan applicants older than 55. Bridging loan lenders, on the other hand, are not as discriminate. Indeed, so long as the applicant is fully aware of the stipulations of the loan, age is not a problem.
I Need A Quick Comparison; how Do I Go About It?
The best solution to this would be to check out lending companies that offer an online bridging loan calculator. This widget computes the LTV of your loan based on specific parameters you enter, where you can compare bridging loans suitable for you.
Looking at different bridging loan provider websites and using their calculators will give you points of comparison that you can use when shopping for a potential lender.
Also, go over any and all information available on each website regarding the type of bridging loans offered, base rate, broker fees, exit fees, and how interest payments are done.
If I Were To Look For A Bridging Loan, Could I Get One At A Bank?
Here's the thing: bridging finance is what is referred to as a specialist product.
This is to say that, while high street banks have products and loan programmes of a similar nature, it would be best to deal with a company or an individual licensed under the Financial Conduct Authority (FCA) who is specifically focused on short term loans that can bridge the gap until such time that you can get adequate funds to cover the cost of the loan.
Likewise, going beyond high street institutions and traditional lenders accords more flexibility for borrowers who can easily shop around for a provider who can match them with the appropriate bridging loan types.
Also, when shopping around for a bridging loan provider, check out the interest rate offered by each company for both open-ended and closed bridging loans before signing off on anything.
The interest rate can be considerably higher for open bridging loans – essentially a bridging loan with an exit strategy but not a definite end date – because of the higher risk involved.
Get started online
Which Bridging Loan Providers Do You Deem Most Suitable?
We specialise in linking potential borrowers with the right lender. Our focus is not just in and around the high streets, but even beyond them. For your bridging loan or other short term loan requirements, we have access to over 200 of the UK's top leading bridging loan providers.
How Do Banks Stack Up When It Comes To Bridging Loans?
We previously stated that banks have an extensive range of financial tools and instruments and are not exactly well-equipped to handle bridging finance transactions.
However, some offer bridge loan packages (albeit on a more limited scale). They also offer loan products specifically for real estate and property purchases. Banks can be slightly lenient on refurbishment finance loans but general bridging is somewhat easier to pass.
Below We Compare Bridging Loans From Mainstream Banks In The UK
Halifax has quite a reputation for bridging finance. It offers highly competitive rates and caters to both individual and commercial clients. One can borrow between £10,000 and £250 million, and there's the advantage of being able to arrange both your loan and exit simultaneously.
However, Halifax can be limited in terms of its instruments. Hence, weighing your options before signing off on any loan arrangements with them is best.
Santander offers a broad spectrum of loan products and services. It offers regulated and unregulated bridging finance loans that can be used for property purchases, asset finance, development loans, travel insurance, and car insurance.
However, given how stringent Santander's bridging lending criteria can be, it would be a better option for those looking for more traditional loans rather than bridging finance.
One of the country's foremost financial institutions, Barclays offers a surprisingly extensive range of bridging finance products: both open bridging loans and closed bridging loans, even short-term loans for various purposes that include auction purchases and development loans, aside from standard property purchases. However, Barclays charges the highest monthly interest of any conventional bank regarding bridging loans.
As a leading commercial bank, Nationwide offers numerous loan products, including bridge loans for a variety of uses. However, the issue that many customers have with Nationwide is a limited number of options.
As one of the oldest banks in the world, RBS' clientele knows it specifically for a broad spectrum of financial products and services – unfortunately, bridge loans are not one of them. RBS is better known for more conventional mortgages and specialises in long-term loans as opposed to those you can take out for a shorter period of time, which are not usually the best for auction finance loans.
Get started online
Why You Should Compare bridging loans With Loan Corp
With access to over 200 of the UK's lending companies and independents, we offer you a world of options thanks to our expansive network of brokers and loan specialists.
They have a range of bridging finance rates available for all credit files. We can also help if you require a bridging loan with bad credit as long as you have assets to secure against.
Our experts can easily guide you through the bridge loan application process, explaining the pros and cons of bridging loans and each loan type; show you the difference between a first charge loan and one with a second charge; set you up with a lender accredited under the Financial Conduct Authority; discuss the loan amount, LTV, monthly interest rate, and exit strategy; and get the best possible APR.
Ready to take the next step? Send us an enquiry via our online form below with your email and contact number, and we will be in touch as soon as possible or use our bridging loan calculator to get indicative rates.
Get started online